Ukrainian Audience Will Watch a Global Premiere of Baahubali 2: The Conclusion, the Most Expected Film in India
On April 28, Baahubali 2: The Conclusion, a long-awaited sequel to an Indian adventure film, is released internationally.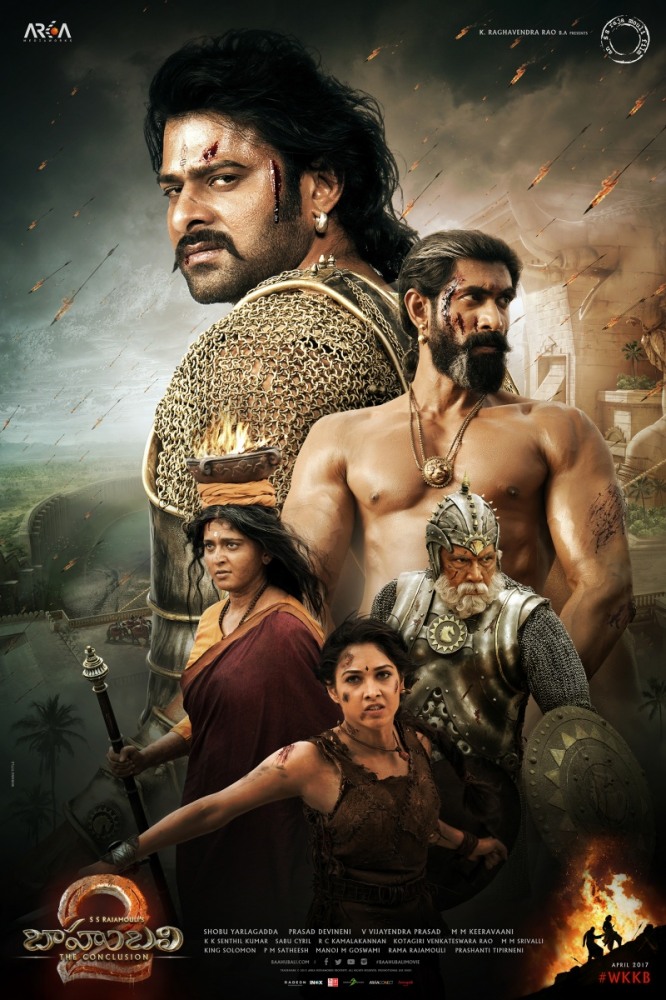 The experts from Ukrainian studio Postmodern Digital were involved in creating VFX for the film. The aficionados of Indian epos in Kyiv will be able to watch the continuation of the story of Baahubali, a fearless warrior who became a hero of ancient Indian mythology, in their own city. The premiere screenings will take place on April 28 and 29, organized by the Embassy of India in Ukraine. For the first time, the film will be released in three languages: Hindi, Tamil and Telugu. The screenings schedule can be found here.
Postmodern Digital participated in the work on VFX for the film along with leading global companies. "What I really liked is the high level of required quality. And it was a useful experience for us. Our work consisted of two stages. The first one was to create a post-viz for one of the main scenes in the film, the assault of the castle. This is both a creative and a technical task needed to approve the cut and the director's vision of the final shots," says Igor Klimovsky, leading VFX producer at Postmodern Digital. "The second type of works was about creating FX elements for the episodes of wild boar hunt. To complete each task, 15 studio experts worked for three and a half months. The film supervisor R.C.Kamalakannan liked our work, and we are already negotiating cooperation for a new project."
After the successful theatrical release of the first part, Baahubali 2: The Conclusion is on the list of the most expected premieres in 2017. It is a continuation of a well-known epic story about Shivudu, a brave warrior. Many years ago, the protagonist was saved by the king. He named the boy Shivudu and brought him up like a full-fledged heir to the throne. Having reached maturity, the young man turned into a fearless warrior who then became a legendary hero of Indian mythology, Baahubali. After his father's death Shivudu, having grown tired of battles, decided to give up the throne and dedicate his life to serving God. However, when the state finds itself on the brink of the fall, Shivudu faces a serious choice. But before making it, he is to find an answer to the most important question: why was his father killed?
Just a reminder: the experts from Postmodern Digital (Ukraine) have received many prestigious international awards and have been nominated five times for VES, an analogue of Academy Awards for VFX.